Office Cleaning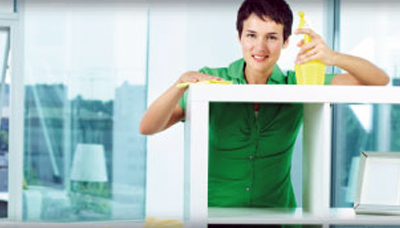 Our office cleaning services are the best in Melbourne, with many years in the business; our network of highly skilled cleaners know how to make an office space shine. Our cleaning network undertake many hours of specialist training in every aspect of the cleaning trade, to make sure they adhere to high standards.
We know every business is different, and needs to be tackled in a different way, and we have the right tools and skills to tackle anything from a large factory to a small personal office. You can be rest assured that the Melbourne City Cleaners team will devise and implement a personalised cleaning strategy for your business, and will not leave until you are satisfied.
High Standards Guaranteed:
We like to go above and beyond the normal standards of service, and have various quality assurance procedures in place, to guarantee the highest level of service from our network of cleaners. For every job our network is briefed on the specific details and requirements to ensure they know what is expected.
On a regular basis, they will inspect our client's properties to make sure procedures have been followed to our topnotch standards. We also encourage feedback from our clients, to make sure they are 100% satisfied with our service.
Our Commercial Cleaning Packages:
Daily, weekly, fortnightly, monthly
One-off
Move out/make good
Carpet, upholstery and rugs
Event clean up
If you are not quite sure what is right for you, call us today and arrange for a free onsite inspection. One of our consultants can help you devise your unique package that will be the most cost effective, and beneficial to your business.
For office cleaning in Melbourne, inside or outside working hours, we can send a team to make things squeaky clean. Give us a call on 03 8616 0781.